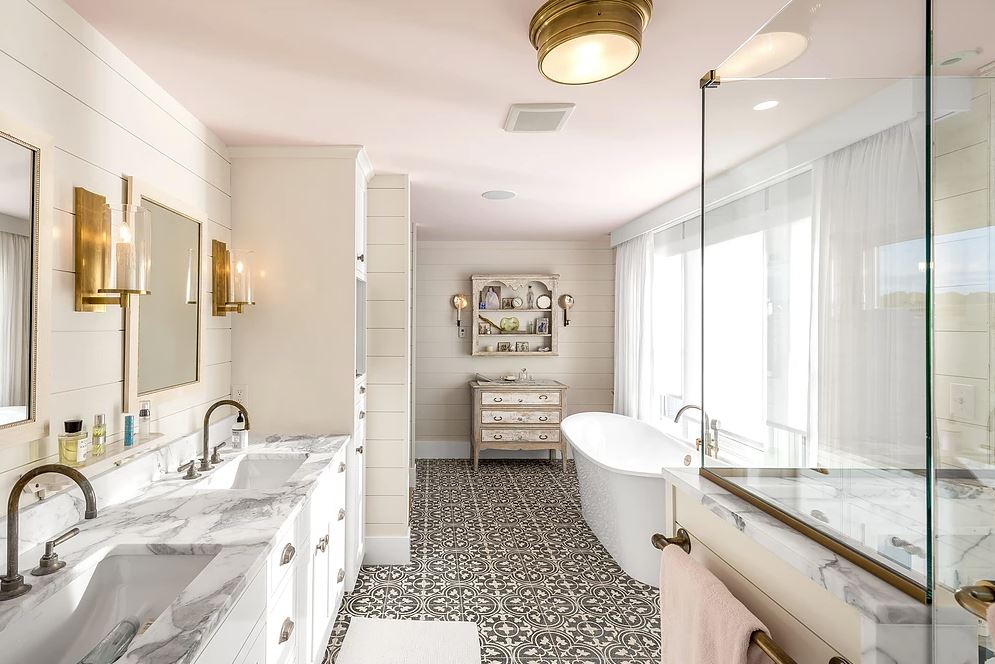 Your bathroom should be a sanctuary that makes your life better.
It should be effortless to clean, beautiful to behold, and relaxing to use.  We design bathrooms that are both impressive to guests and well-suited to your daily needs. We accomplish this using a thoughtfully curated combination of fixtures and finishes along with timeless principles of design.

Read More
There are three design principles most important for bathroom design.  The first two are those of color and pattern.  Colors should be complementary, not clashing or creating visual dissonance.  Similarly, patterns in tile, wallpaper, stone, and other materials should be chosen with the overall harmony of these elements in mind. The third, and perhaps most important design consideration, though, is the layout.  You must have a layout that makes sense, is ergonomic, spacious enough to be comfortable, and balanced in such a way that the room seems neither cavernous nor overcrowded.
While all bathrooms serve the same fundamental functions, we all know that they're not created equal.  Many of us have had to compromise on features of our homes, and bathrooms that only just serve their purpose are not only a common source of dissatisfaction in homes, they're one of the examples that affect our daily lives most profoundly.
Whether you want to enjoy the little luxuries that are hallmarks of stays in high-end hotels or wish to create a unique space that incorporates your favorite colors and materials, we are prepared to help make your dream a reality.
The Bathroom Remodeling Process
As with all our design and remodel projects, we start by touring your space and consulting with you on your use, needs, and wish list for the room.  Maybe this means finding a way to increase the size of your shower, redesigning your built-in storage to suit your needs, or reworking all the materials in your bathroom to make it easier to clean, or more beautiful to behold.  There are many different ideal outcomes for a bathroom remodel, and 1st goal is to find out what your ideal outcome is.
Read More
Once we understand your objectives and hopes for the remodel, we will take a deeper look at existing plumbing, colors, materials, space, and figure out how best to incorporate the changes you want in a functional way that will fit your budget.  With our broad knowledge and sourcing from all sorts of brands, we can find the perfect fixtures, fittings, and configurations for your space.
Once a floor plan and design have been drafted and approved we can figure out the materials and other specifics for your renovation, and then develop an estimate for the work. And from there you can work with our in-house contractors or with your own favorite contractor.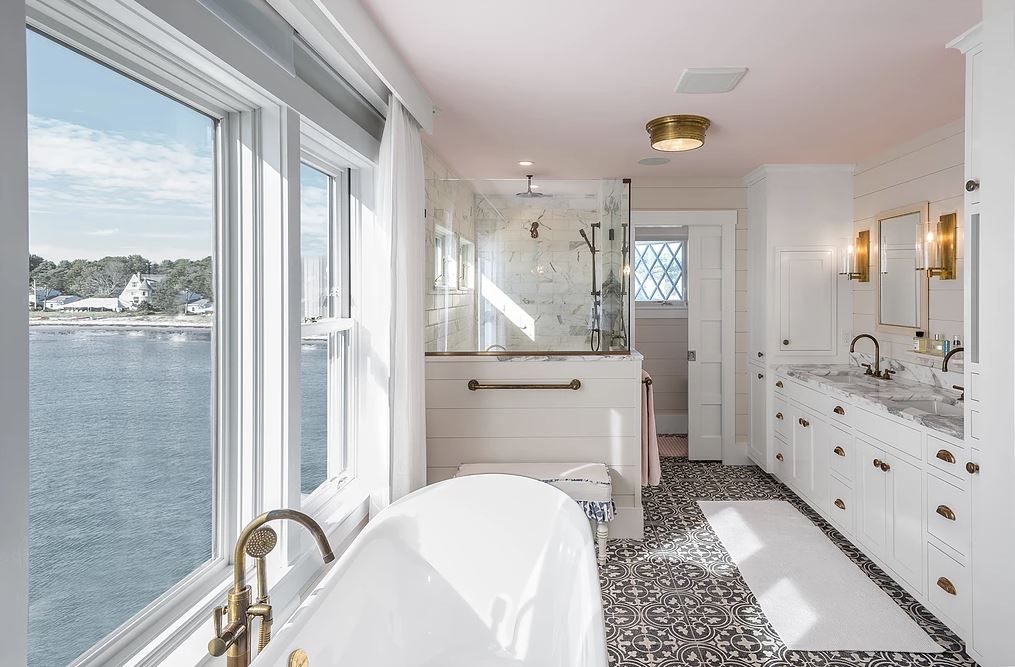 If you're ready to refresh and update your bathroom, and make every day at least a little bit better, contact us to schedule a Meet & Greet today.
Common Types of Projects
There are three frequent types of design projects we find our clients engage us for.
Kitchens
 Renew the heart and hearth of your home.
Bathrooms
Beautify and improve the space you use every day.
Full House
Renovating your whole home transforms your experience of life