Our Process
One of the most important things to understand about Centerline Design before we start working together is what our process is for achieving your home design dreams.  We typically work with homeowners on their projects for anywhere from 6 months to more than a year, so setting clear expectations and establishing mutual understanding early is very helpful.  Here, we will outline our process and how it works for you at every stage of design and construction.
Meet & Greet
We start every client relationship with an initial meeting where we start to get to know you and to understand the scope of your project.  With this first meeting, we gather the basic information we need to understand your project well enough to provide some guidance on the cost and timeline of your project as well as answer any questions you might have about us. This first step is an excellent opportunity to build a foundation for our future working relationship.  Naturally, most projects evolve and change considerably after this stage, but the foundations for your project are laid in the Meet & Greet.
Read More
As we continue from the initial meeting to developing our understanding of how you use your space and need to be able to use your space in the future, we will start to collect the measurements and other information we need to design your project.  Most often, this means a discussion and measurement-taking session in your home with targeted questions about your preferences and which elements of your home you love, dislike, are tired of, and find totally essential.  With this open communication established, our relationship begins, and from here we will develop concepts for your redesign that are tailored to your needs.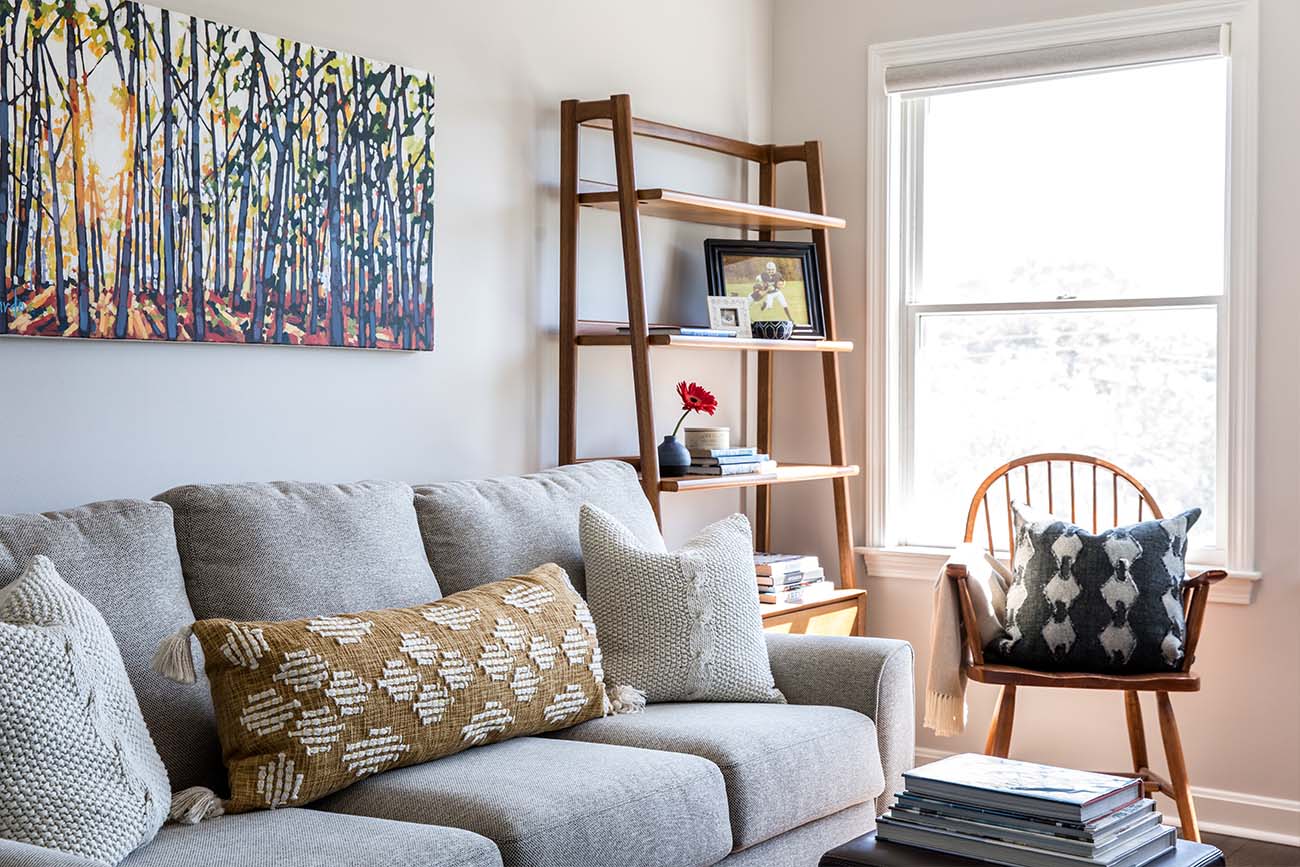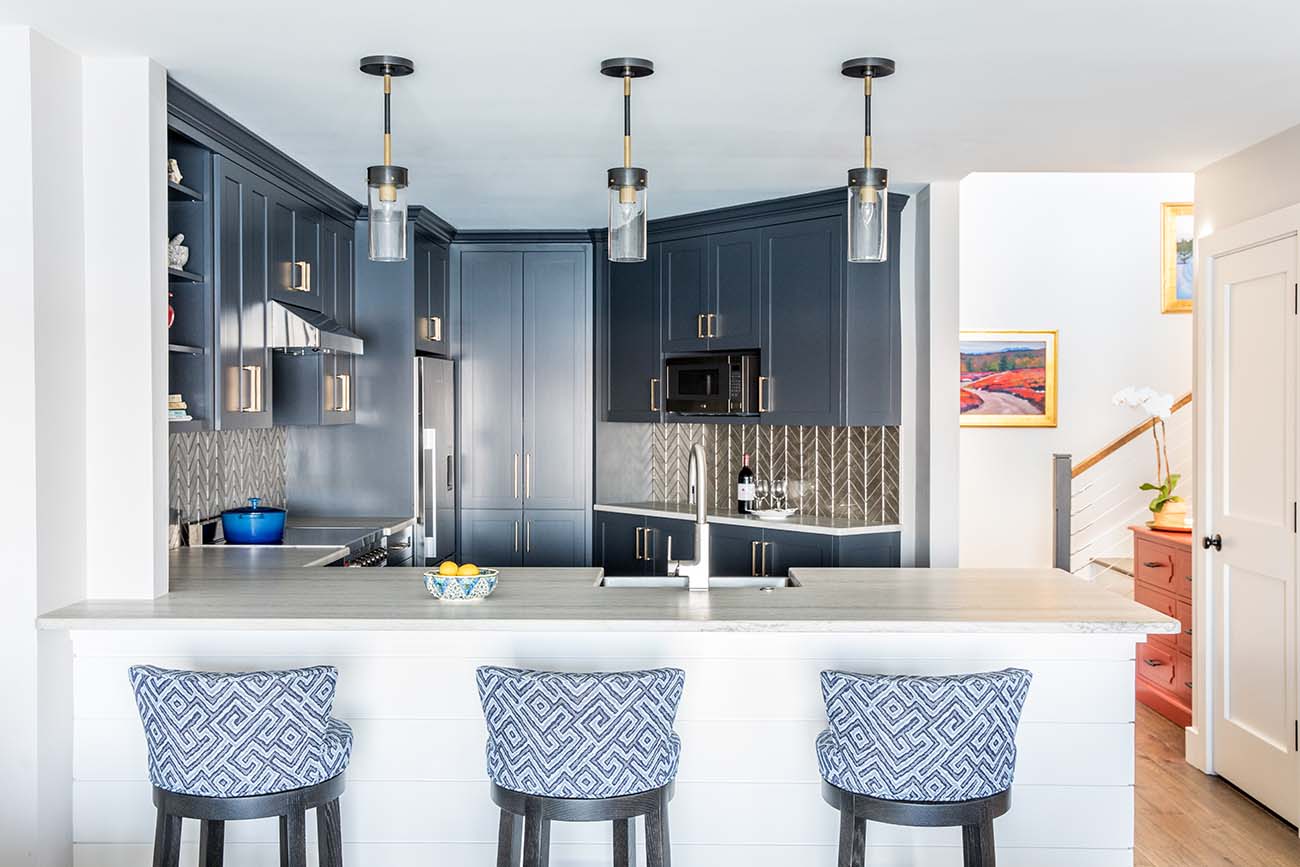 Interior Design
There are a lot of elements to redesigning the interior of your home. Once we are certain we understand the existing space, how it is and isn't meeting your needs, structural requirements, and your tastes, and expectations, we begin formally sketching and developing your design.  This stage involves collaboratively creating interior design plans that reflect your tastes, budget, and existing structure.  Once you have reviewed our concepts and approved one, we will move into finalizing your design.
Read More
This is also when we will assemble the colors, themes, floor plans, materials and other key design elements that will guide the contractors and the final look of your project.  Whether you're getting a whole home remodel or having a bathroom remodeled, the final scope, look, and elements involved in your project are determined at this stage of the design process.
This is also the stage in which we begin to estimate the costs for your project.  We will present you with several designs and work collaboratively with you to figure out your dream design with your budget in mind. If you're using another contractor, we can provide them with the information they need to estimate the cost of your project once a design has been settled on.
Construction
Working with our in-house crew allows hand-in-hand collaboration with our creative team and deep communication.  We love working with other contractors, too, of course, and do so frequently.  In either scenario, our goal is to provide the best possible quality of communication and mutual understanding.  
Read More
Construction can take from weeks to many months, depending on the scope of your project.  We will do our best to set clear expectations for you as soon as possible.  Every project is unique, the materials and specialized labor your project calls for will dictate how long construction takes.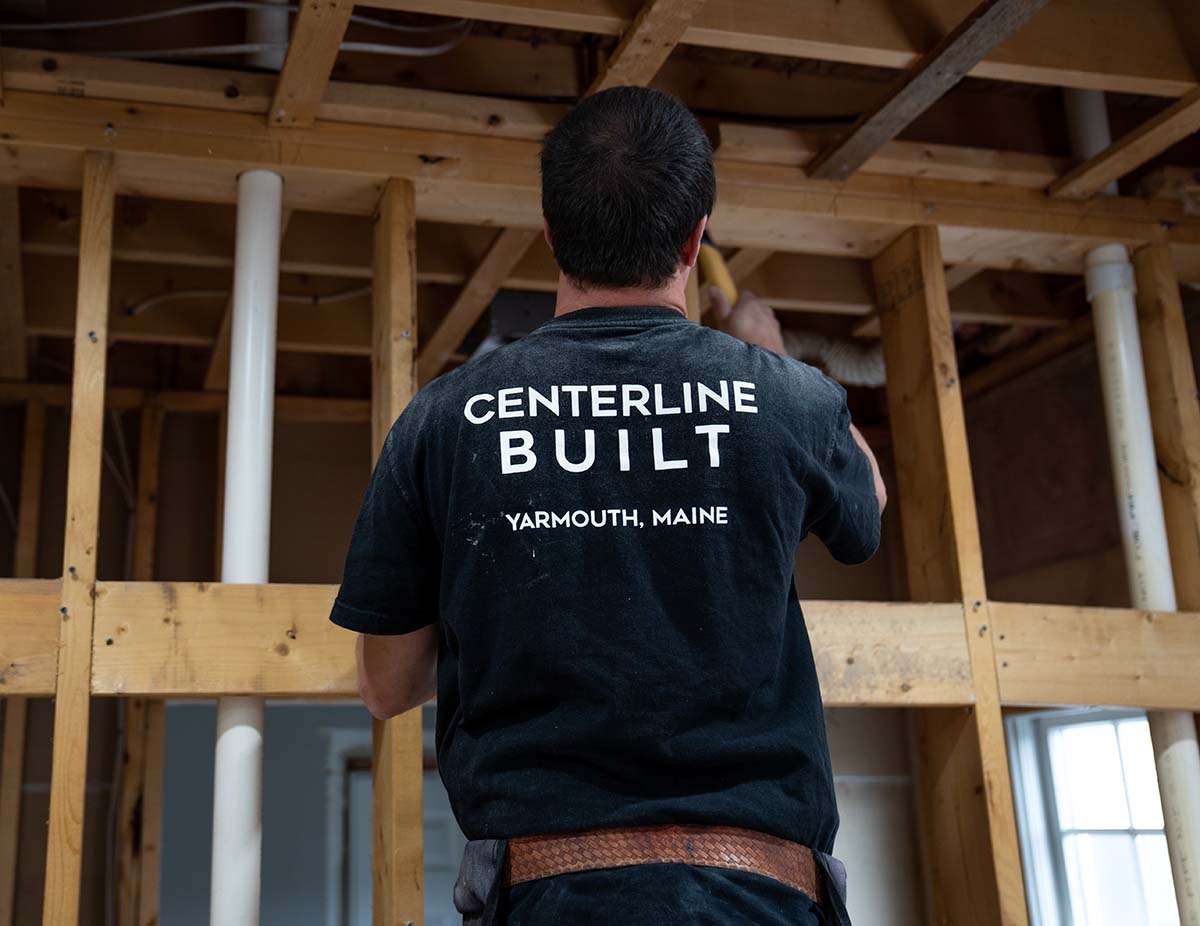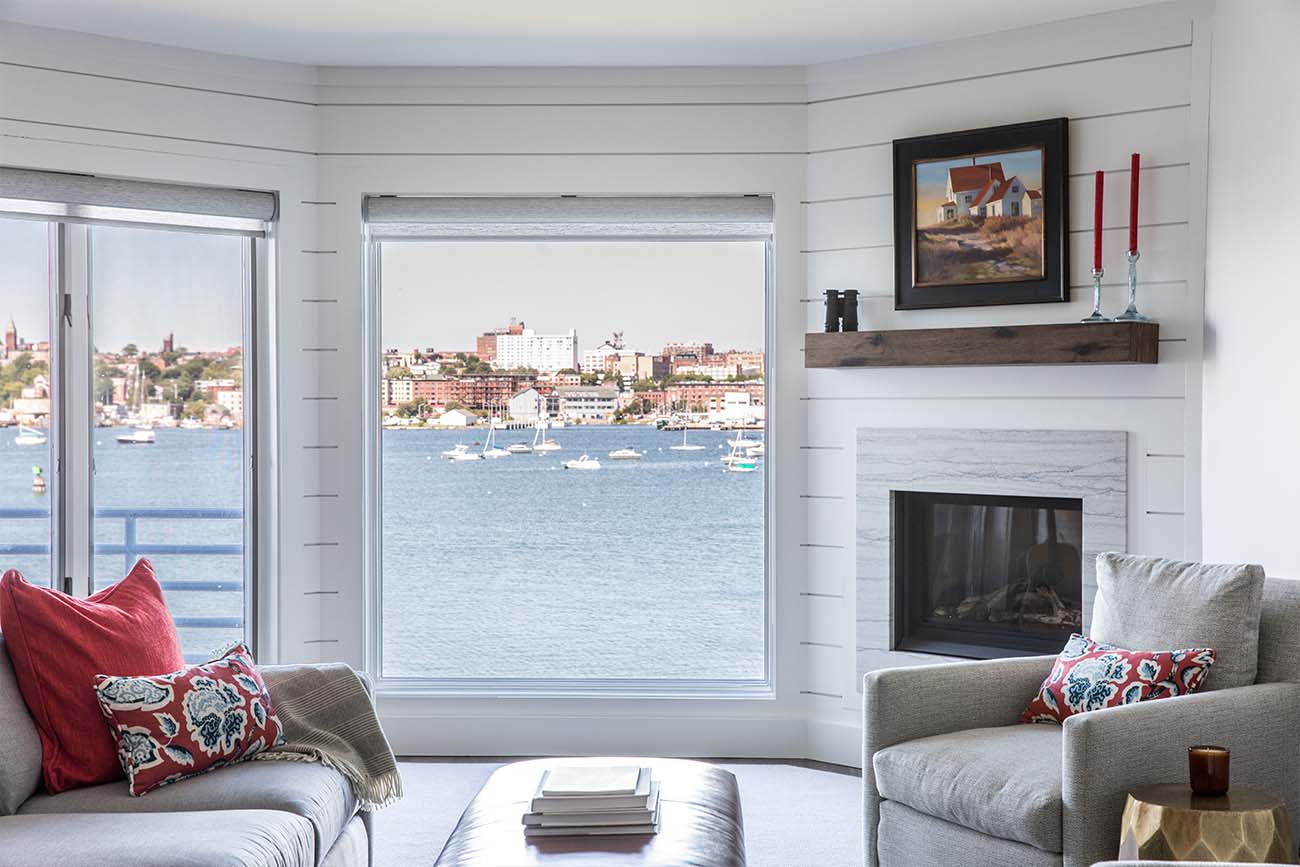 Furniture & Furnishings
This stage is sometimes oversimplified to "interior decorating," but it's so much more than that! While the floor plan and hardscape elements and fixtures of your room are the foundation of what follows, the furnishings, fabrics, and furniture determine the identity of your space.  The textures, colors, and shapes your room is filled with set the stage for all the use and living you do in the space.  With furnishings that reflect your tastes and needs, your newly remodeled area will complete its transition.
Frequently Asked Questions
How much will this cost?
Every project is different and there are a lot of potential factors to consider but we tell our clients that the average for design fees is 10% of the overall project cost and the scope of your project and the materials you want to use lead to a large range of possible construction costs.  Instead of guessing what you'd like, we try to establish and work within the budget you come to us with, to make sure we're serving you to the best of our ability and within your means.
How long will this all take?
Projects vary by their complexity and by the wait for materials and contractors' schedules.  Sometimes we can have a project done in about six months from our Meet and Greet.  In other cases, it can be more than a year.
When do I owe money to Centerline?
We charge an hourly fee for our design time and with most projects, we establish a retainer fee based on the scope of your project.  Your retainer will be applied to design fees incurred from the 1st measure until it is exhausted, at which point we will decide whether to establish another retainer or if nearing the end of the design phase, switch to an hourly/monthly billing structure.  If you proceed with our construction services to bring your design to fruition, your contract with Centerline Built LLC will spell out your payment terms.
Who will I be working with?
You will be working with your assigned designer from the start to the end of your project.  They work with you and collaborate with you to design your space, plan your furnishings, and then act as a liaison between you and our contractor team.  Once you move beyond the interior design phase and into construction, our general contractor will keep you updated on all construction-related events and your assigned project manager will be in contact for the management of all materials being installed as a part of your project.
Can I work with you for just one of your services?
Absolutely! Our design team can take on more projects than our build team can handle at this time, if it's just the design or your space that you need, we're always happy to work with outside contractors to plan your project.  And if it's just an update of furniture, furnishings, even lighting and hardware you are looking for, our designers welcome and encourage you to reach out!
Where do you work?
We have worked throughout Maine and within New England, but our design services are not geographically bound.  With either travel or remote consultations and collaboration, we can provide almost anyone with services, as long as it's a good fit.