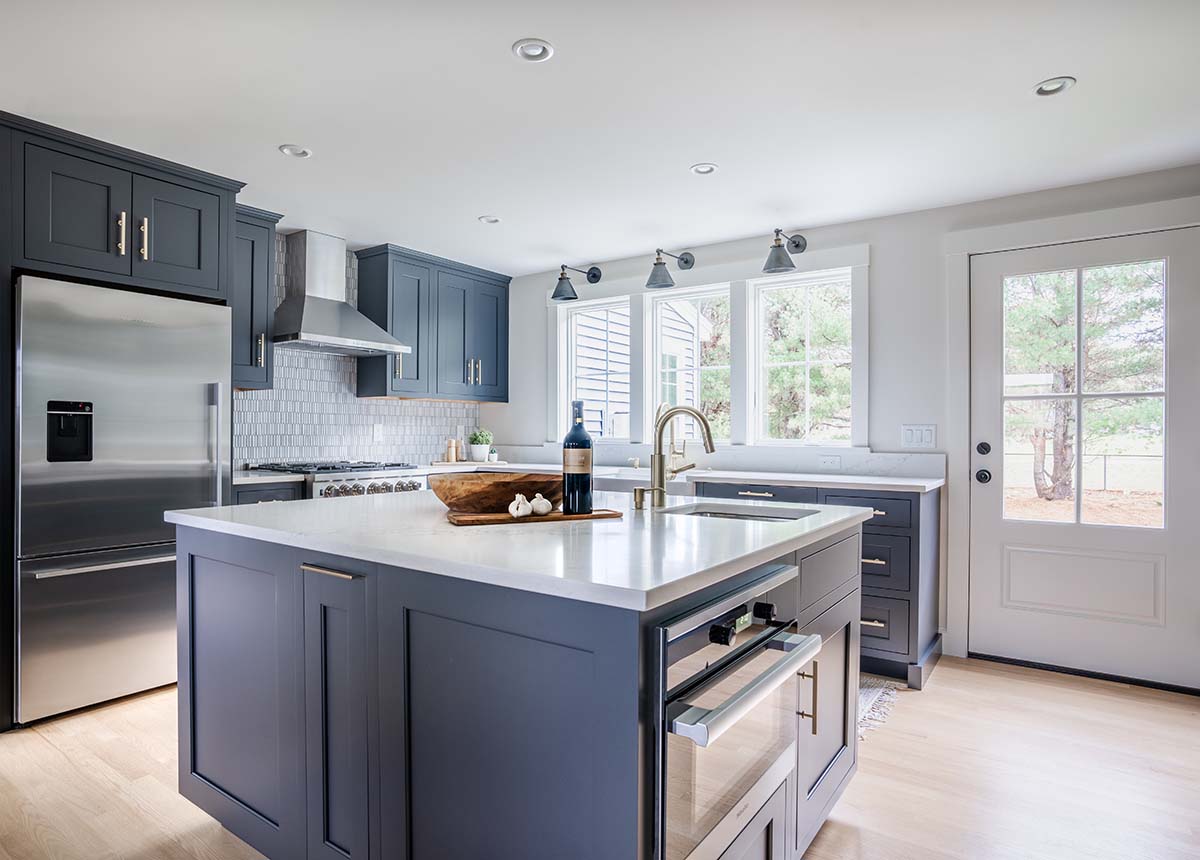 Your kitchen is the living heart of your home and family.
More than just a key living space, the kitchen is the center of social interactions, food and holiday preparation, morning conversations, many household chores, and so much more of our daily lives.  As one of the most important spaces in your life, with so many functions, having an exceptionally beautiful and functional kitchen is a central hallmark of a well-designed home. Guests will be impressed and enchanted by your newly renovated kitchen from Centerline.
Read More
We will help you to turn your kitchen from a room into a stunning showpiece with an excellent layout and floor plan, appliances that function as well as pleasing the eye, colors that appetize and appeal broadly, and materials that are meant to last and luster.  Truly, every element of your kitchen's new design will be thought through and built upon your tastes and decisions.  As with all our designs, your kitchen will be a reflection of your priorities and needs.  We will provide you with several concepts in order to arrive at a design that is not only fantastic but also fits you personally.
We will design cabinetry and built-ins, place your key appliances, built-ins like islands that make working in your kitchen so much easier, and counters that are made from premium materials that make an impression and make cooking a genuine pleasure.  With the well-thought-out storage and layout of your renovated kitchen, you will enjoy an intentionally designed flow meant to make the tasks that you want to perform in your kitchen easier, simpler, and faster.  Don't settle for appliances and a sink when what you need is a creative space that inspires you to do more and takes you to your happy place.
The Kitchen Remodeling Process
At Centerline Design and Build, our focus is always on you, your needs, and your dreams.  When it comes to kitchens this means seriously considering your needs for cooking, baking, feeding hungry family and guests, and your tastes.  This means considering and balancing functionality and aesthetic decisions.  We will consult with you in your existing space so we get to know the problems you experience with your kitchen as it is today and then develop an understanding of what you want out of your new kitchen, everything from storage needs to the style and materials you love most.
Read More
What material will make for the best, most beautiful countertops for you? Should we use steel, brass, or gold cabinet hardware? What kind of color palette appeals and appetizes your imagination? These are the kinds of questions we will consider when compiling your wish list into concepts we will preview with you to arrive at your final design.
Once your design has been finalized, we can start working on the really exciting stage: building your dream kitchen.  We have in-house contractors, but we can also work with your preferred contractors to make the design you love into a reality that will make your life better for the decades to come.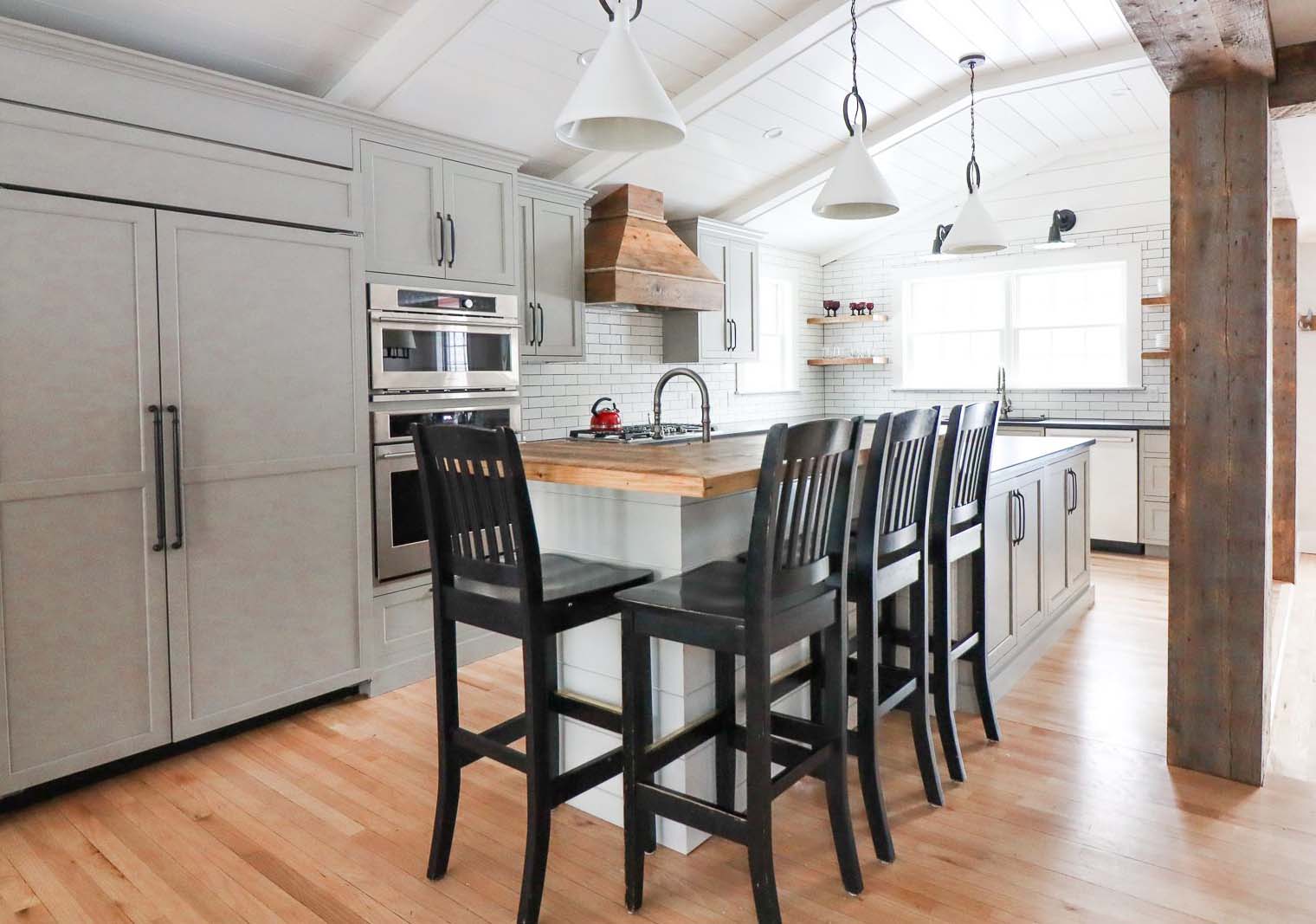 If you're ready to refresh and update your kitchen, and make every day at least a little bit better, contact us to schedule a Meet & Greet today.
Common Types of Projects
There are three frequent types of design projects we find our clients engage us for.
Kitchens
 Renew the heart and hearth of your home.
Bathrooms
Beautify and improve the space you use every day.
Full House
Renovating your whole home transforms your experience of life