As we observe the rising interest in custom furniture, it's clear that this undeniable trend is transforming the world of interior design. Many individuals are no longer satisfied with off-the-shelf offerings. Instead, they're seeking unique pieces that perfectly align with their personal taste and living spaces. At Centerline Design & Build, we proudly stand out as industry leaders in crafting bespoke furniture pieces that genuinely reflect our clients' aesthetic and functional desires.
Why Choose Custom Furniture?
What draws people towards custom furniture? The answer lies in the personal touch and the unique feel it provides. A piece of custom furniture isn't just another item in your home – it's a statement, a reflection of your personality, and a testament to your individual style.
Unlike mass-produced furniture, custom pieces are thoughtfully crafted to meet your specific needs and preferences. Whether it's a dining table designed to fit your dining room's dimensions or a chair upholstered in your favorite fabric, custom furniture can be tailored to match your lifestyle, comfort, and aesthetic requirements.
The allure of enhancing your home's character with a one-of-a-kind piece is another major draw. A unique custom piece can be a conversation starter, a work of art that adds to your home's appeal, charm, and functionality. In a world where individuality is increasingly cherished, owning something that is truly one-of-a-kind is a real pleasure.
About Custom Furniture From Centerline
As dedicated interior designers, we operate at the heart of the exciting movement toward bespoke interiors. We've carved a niche for ourselves by working with a wide range of furniture builders and manufacturers, sourcing the best materials and designs to meet our clients' unique needs.
What sets us apart is our ability to blend outside expertise with in-house craftsmanship. Alongside our network of partner manufacturers, we also have a dedicated team of in-house contractors. This team is composed of expert craftspeople who have honed their skills to perfect the art of creating custom pieces. Whether it's a rustic dining table, a contemporary coffee table, or a classic four-poster bed, these experts put their heart and soul into each piece they create, ensuring every item is as unique as the individual it is crafted for.
In the world of custom furniture, the goal is to mirror the client's desires in every line and curve of the piece. Our devotion to craftsmanship, coupled with our vast network of manufacturers and builders, allows us to offer an unrivaled service in the industry. Whether you're looking for a custom piece for your home or business, we have the expertise, resources, and passion to bring your vision to life.
Design Specialities at Centerline
At Centerline Design & Build, we thrive on the richness and diversity of our designs. Our stylish offerings comprise a full spectrum of styles, from clean, sleek modern designs to classic, timeless pieces and rustic, homely creations that effortlessly transport you to a cozy cabin in the woods.
We understand that every individual, every home, and every business has its unique needs and aesthetic preferences. This understanding informs our approach, enabling us to adeptly adapt our designs to cater to our clients' unique desires. Whether you crave the minimalist elegance of a modern piece, the sophisticated charm of a classic design, or the warm allure of a rustic style, we can bring your vision to reality.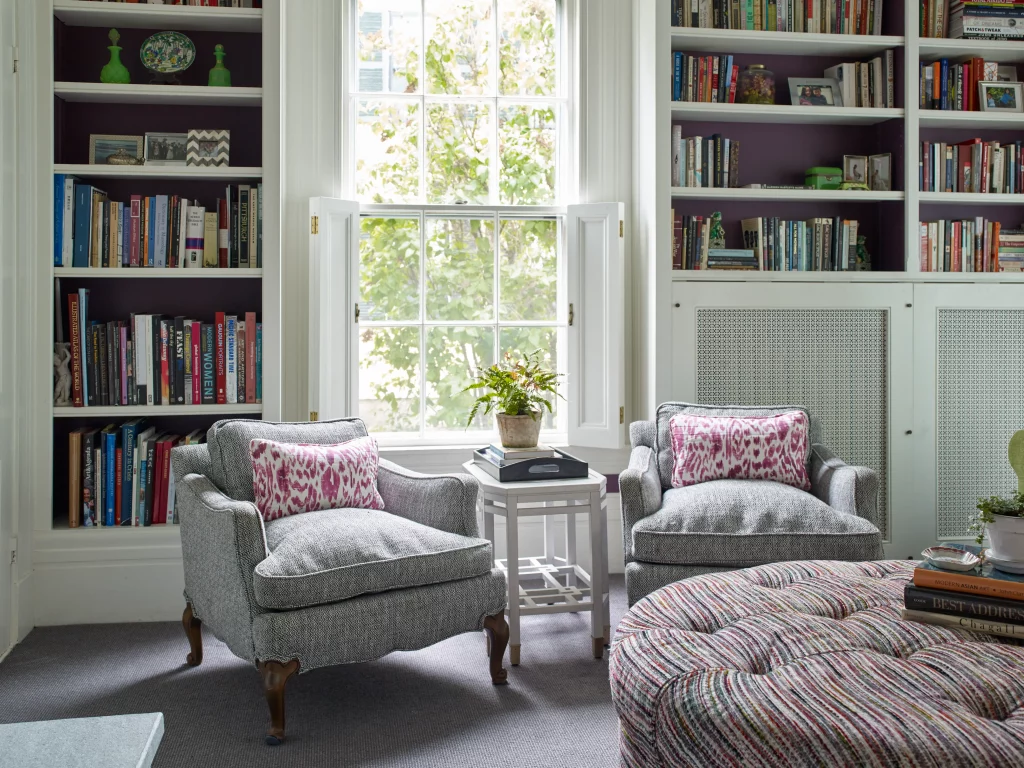 The Custom Furniture Creation Process at Centerline
The journey to owning your custom piece from Centerline starts with a comprehensive consultation with one of our expert designers. This initial meeting is an opportunity to discuss your vision, your style preferences, the functionality you require, and the space where your furniture piece will reside.
Once the initial consultation is complete, our dedicated team works tirelessly to transform your vision into a reality. We liaise with our vast network of manufacturers and in-house craftspeople, selecting the best resources to create your unique piece.
Throughout this process, we maintain a firm commitment to client involvement. We believe that the key to achieving the perfect custom piece lies in a collaborative relationship with the client. As such, we involve you at every key stage, ensuring that the final product is a true reflection of your vision and personal style.
Schedule a Consultation Today
Begin the exciting journey to owning your custom furniture piece today by scheduling a consultation with one of our expert designers. This consultation is your opportunity to express your desires, discuss your ideas, and explore the wide range of possibilities that custom furniture offers.
During the consultation, our designers will guide you through the process, offer valuable advice, and answer any questions you might have. This initial interaction is the first step towards achieving a unique furniture piece that truly encapsulates your style, personality, and functional needs.
What to Expect
Choosing custom furniture is about more than just owning unique pieces – it's about expressing your individuality and creating spaces that reflect your taste, style, and lifestyle. With our wide array of design styles, commitment to client involvement, and our unique blend of in-house expertise and external collaboration, we at Centerline Design & Build stand out as a premier choice for custom furniture.
Now, it's time to turn your vision into reality. Schedule a consultation with us today, and embark on the rewarding journey to owning a furniture piece that's tailored just for you. Transform your living spaces with Centerline Build & Design – where your vision comes to life.